Epson Kitchen Buzzer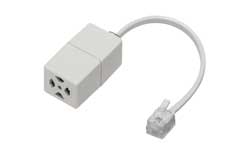 Epson Kitchen Buzzer
Retail:
$24.95
Your Price:
$14.95
Epson Kitchen Buzzer
Makes a beep sound when ticket arrives at printer after printer receives an Open Drawer command.
Connects via cash drawer port and activates on cash drawer open signal.
If your printer is remotely located from station like in a kitchen, this buzzer sounds when a ticket finishes printing and the cash drawer open command is received. Connects to the cash drawer port of any Epson, Bixolon or Samsung receipt printer. Click link above to listen to the noise this buzzer makes. See the Melody Buzzer below for a buzzer with selectable sounds and volume adjustment.
All Items are Brand New in Factory Box with Manufacturer USA Warranty unless otherwise specified.

Website Copyright© 2002-2017 Sunshine POS, LLC
Sunshine POS, LLC
40913 N 3rd Ave
Phoenix, AZ 85086
Outside US, In Arizona and Technical Support: (623) 328-8919
Toll Free Order/Inquiry Line: 87-SUPPORT-3 or 877-877-6783