Metrologic Voyager 1202g Wireless Scanner Black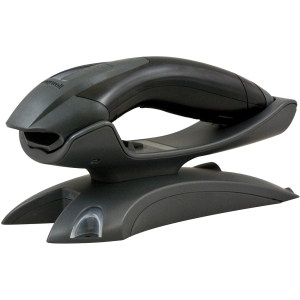 Metrologic Voyager 1202g Wireless Scanner Black
Retail:
$515.00
Your Price:
$344.95
Wireless 1D Scanner with Bluetooth
Scan up to 33 feet from the base without a wire holding you back
USB Interface Simulates Keyboard KBW or HID
Onxy Black Color
Includes cradle, Li-Ion battery, cables and manuals.
Honeywell's Voyager™ 1202g hand-held laser barcode scanner incorporates the freedom of Bluetooth® wireless technology and offers a field-replaceable battery that can be quickly and easily exchanged. The 1202g single-line wireless scanner delivers the aggressive linear barcode scanning that users have come to expect from the world-renowned Voyager family of scanners. Read even the poorest quality barcodes with advanced laser scanning technology that only Honeywell can deliver.
All Items are Brand New in Factory Box with Manufacturer USA Warranty unless otherwise specified.

Website Copyright© 2002-2017 Sunshine POS, LLC
Sunshine POS, LLC
40913 N 3rd Ave
Phoenix, AZ 85086
Outside US, In Arizona and Technical Support: (623) 328-8919
Toll Free Order/Inquiry Line: 87-SUPPORT-3 or 877-877-6783