Prescription Paper 12 Rolls No Sensemarks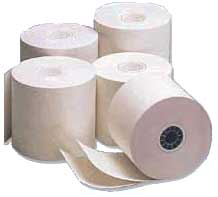 Prescription Paper 12 Rolls No Sensemarks
Retail:
$189.00
Your Price:
$147.00

SAVE $$$ - Price Includes
***FREE Continental U.S. Ground Shipping***

Prescription Paper Rolls RX4.4 No Sensemarks
Each Roll Contains 500 Sheets
Paper is acceptable for use in all states EXCEPT CA, ME, NY, TX, IN, & KY
Each case contains 12 rolls of 500 sheets per roll of prescription paper for use in thermal prescription printers such as the
Star TSP847 Rx Prescription Printer
. Each receipt is 4 inches wide and 5.5 inches long. This paper does NOT have the black timing marks. See rx4-4sm for paper with timing (sense) marks.
We are a approved and registered vendor for these prescription rolls with the state of Florida, FL vendor code SHI.
All Items are Brand New in Factory Box with Manufacturer USA Warranty unless otherwise specified.
Contents: 12 Rolls
Website Copyright© 2002-2017 Sunshine POS, LLC
Sunshine POS, LLC
40913 N 3rd Ave
Phoenix, AZ 85086
Outside US, In Arizona and Technical Support: (623) 328-8919
Toll Free Order/Inquiry Line: 87-SUPPORT-3 or 877-877-6783